by Colleen Hovind
(North Wapiti Iditarod 2006 Handler)
For anyone keeping an address book of NW woofs, please note that
Guy Smiley's
forwarding address is now the same as mine. Yes, it's true. Marty and I received an offer we couldn't refuse this weekend when Karen offered us Smiley. So, The Man came home with us yesterday. His tail is wagging and he has already made himself at home, although I'm sure he is wondering what the heck is up. He has made his first round of the house and parked himself on the couch just to make sure it is clear that he may be a sled dog, but he also knows a real good thing when he sees it. I'm not sure who is smiling the most - Smiley or us.
As well, here are a few photos from the Fall Warm-Up Weekend. I have not played around much with sending photo attachments, but here it goes. A couple of them are dark because the setting on my camera got bumped when I was passenger on the quad. Enjoy!!!
Colleen Hovind
(North Wapiti Iditarod 2006 Handler)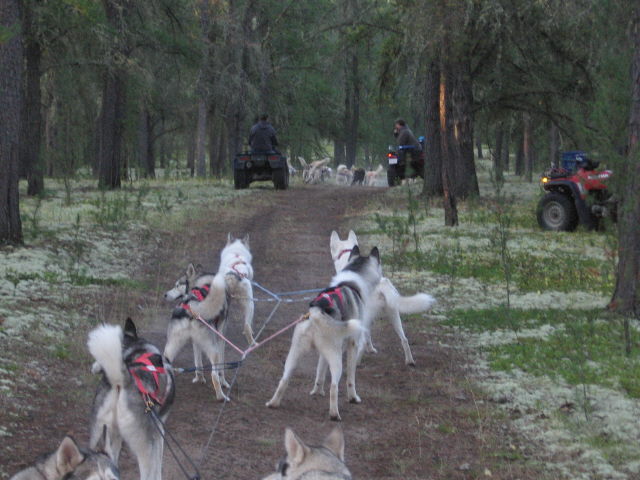 Colleen's team with Smiley & Blaze in lead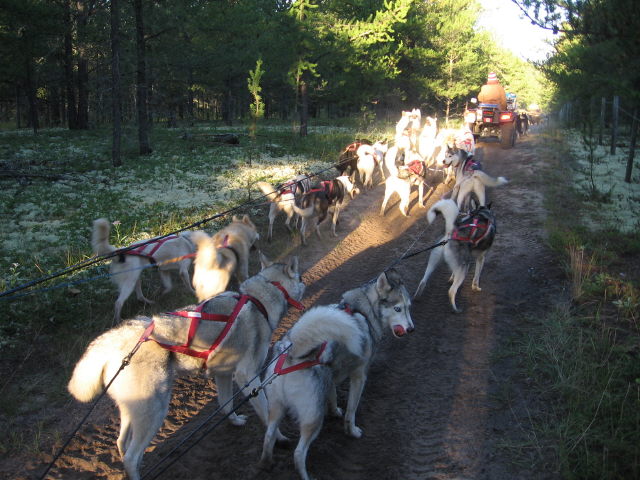 We had lots of time to practice passing and running close during Fall Warm Up Weekend 2006!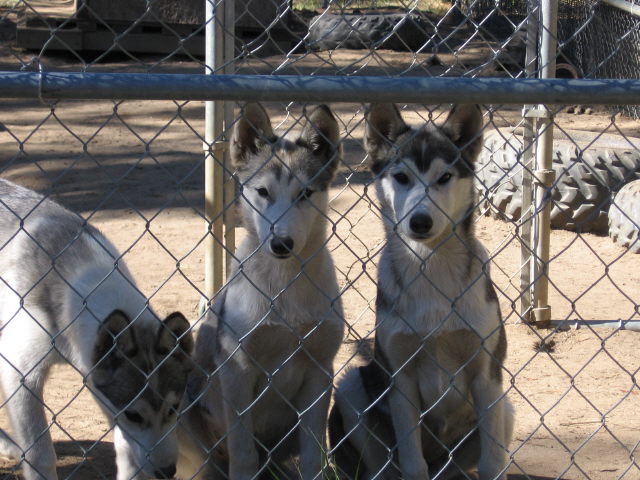 A trio of Firecracker pups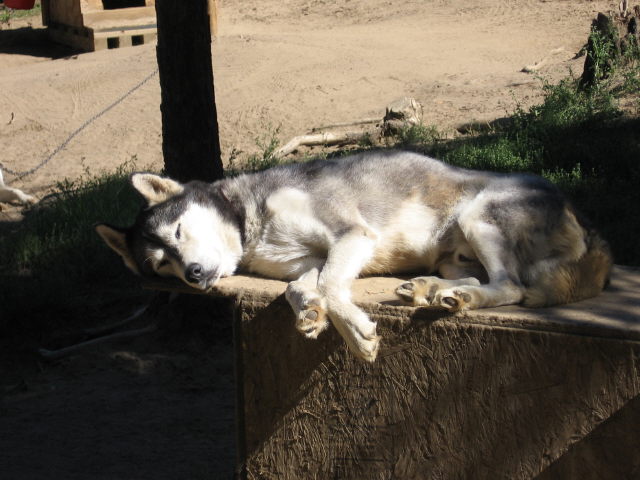 Grover (Karen's favourite)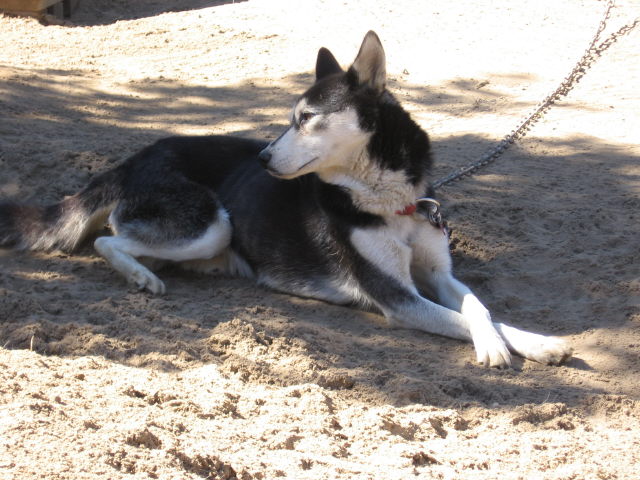 ...relaxing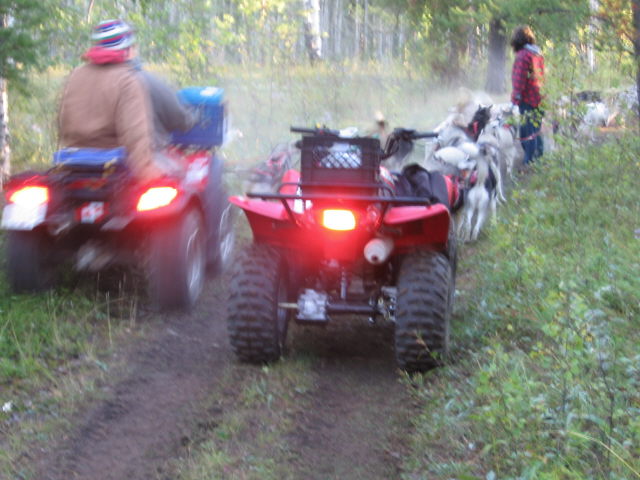 Karen with a passenger on the left. Gwen at the head of the team on the right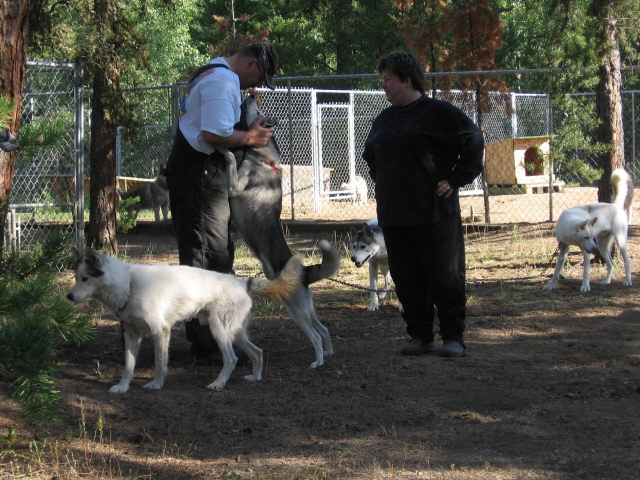 Mark & Karen