This evening after feeding, despite the fact that the light was quickly fading, I brought my camera out to play with.
I recruited Mark so I could get in the puppy pen with Lexx and Mysty, hoping for some nice shots of them, but this was all I could manage.
(Awful nice that I could play without wasting film!)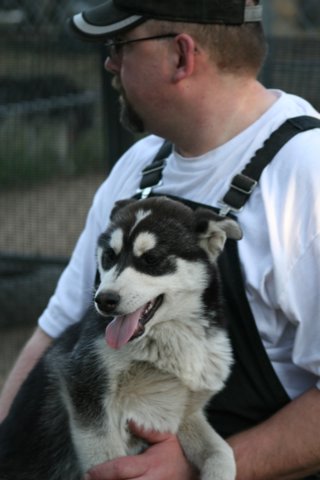 The 'calm' before the storm (Lexx)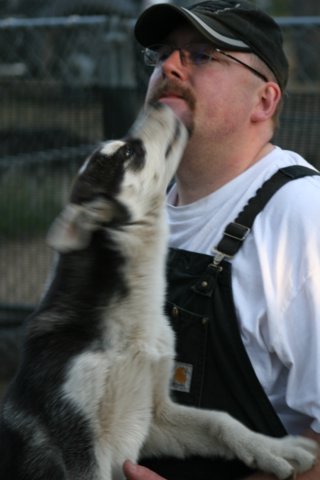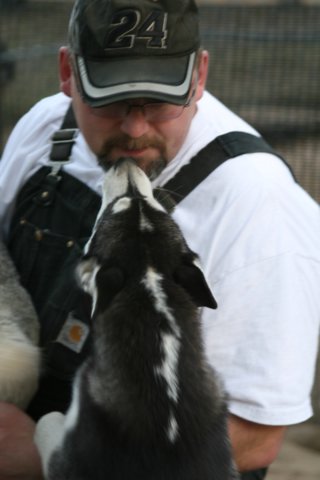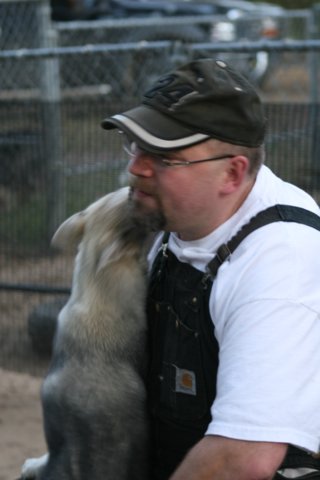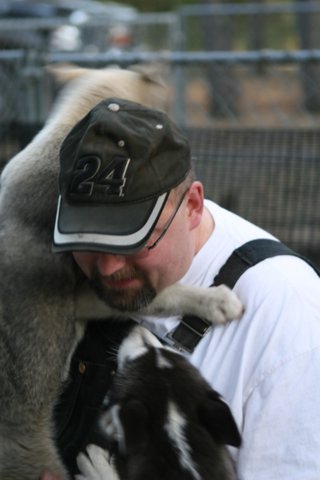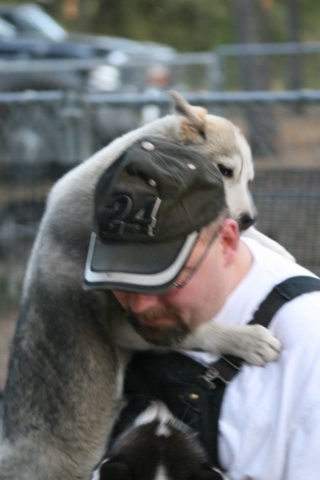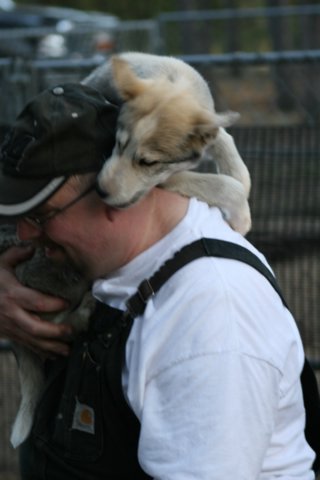 I particularly like this 'Around the head ear attack' technique (Mystique).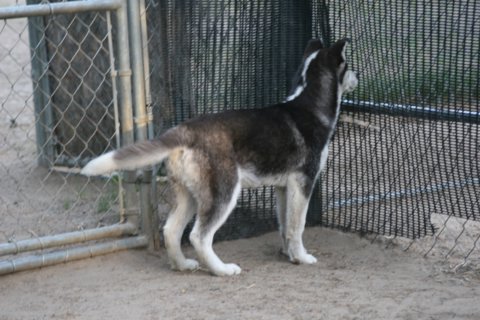 Lexx

Shots from around the yard...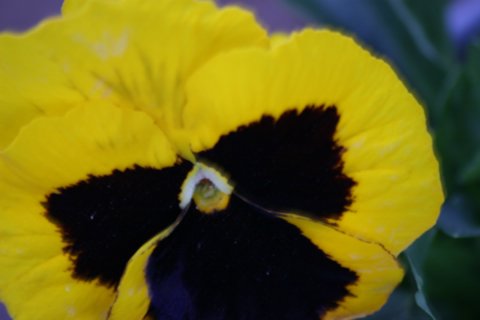 I love pansies and because they can withstand late frosts, I have already started to plant some.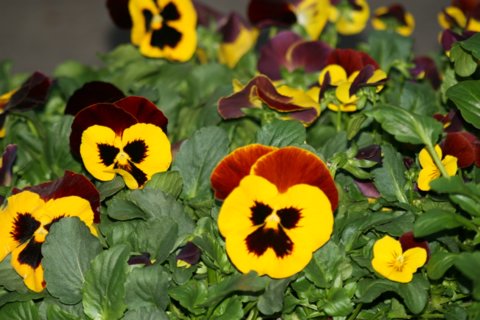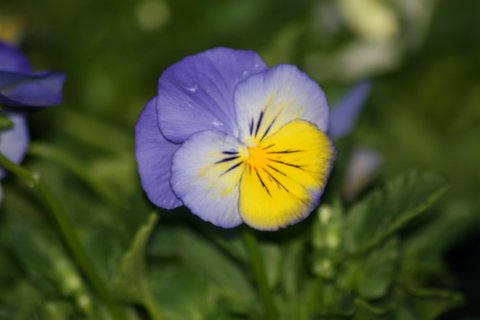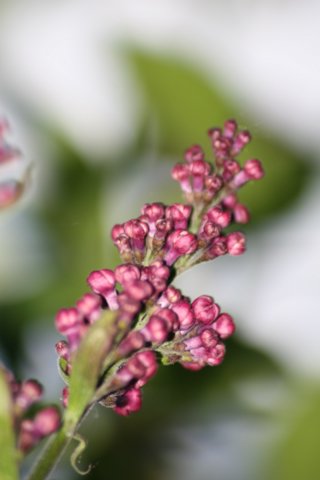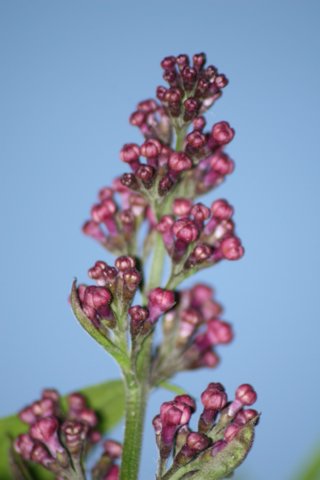 The lilacs are close to blooming.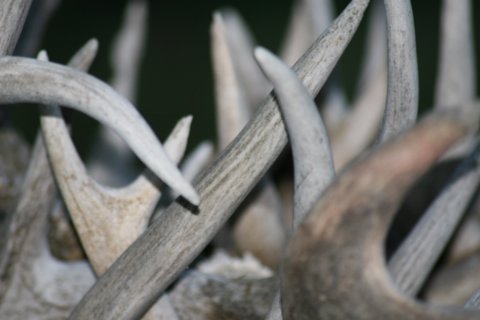 Some of the antler sheds I've collected in the woods around here.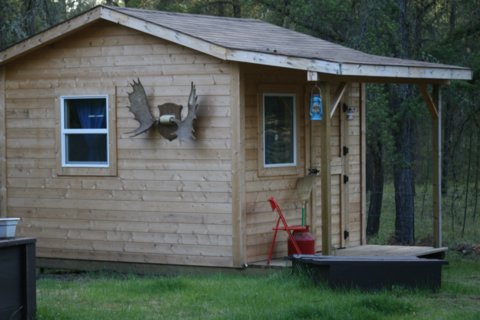 The Cabin (aka "The Nook")

My lovebird cats, Gristle and Take Out.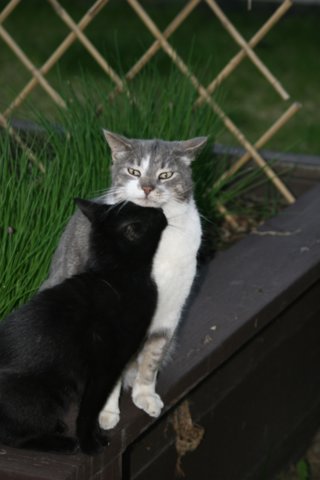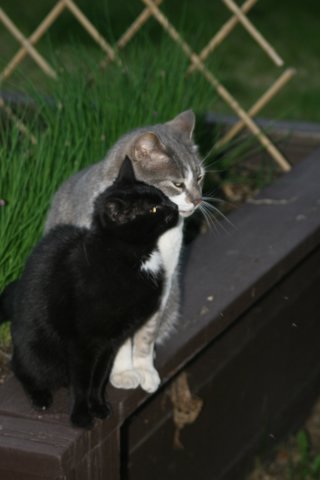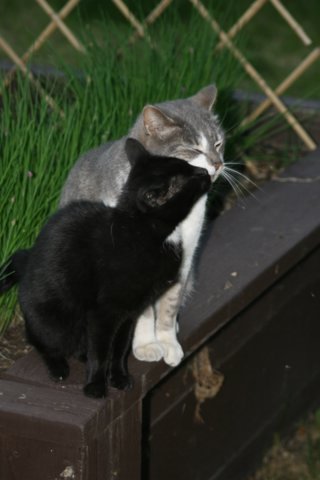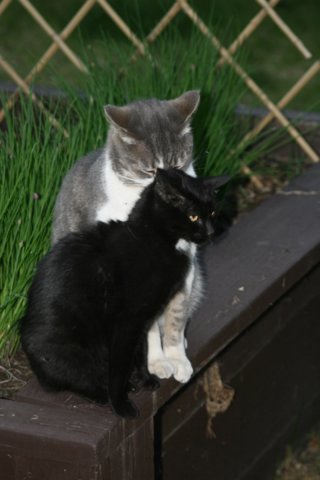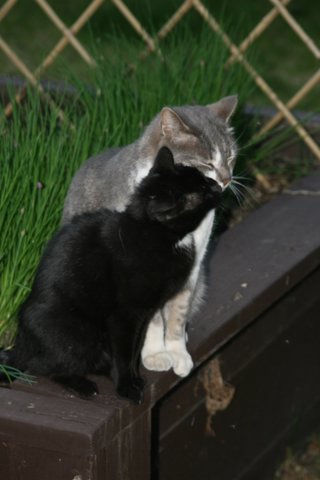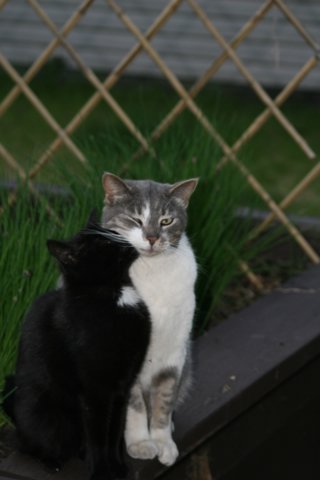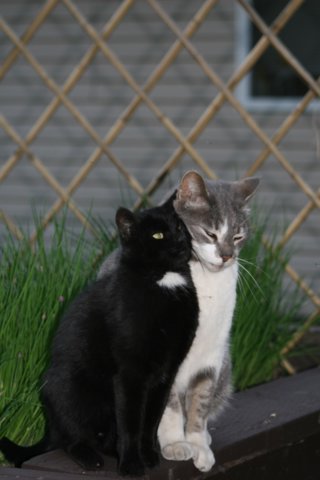 I think the last in this series is my favorite photo of Gristle and Take Out.