Yahoo Group Member NP submitted:
Yahoo Group Member LD submitted:
I guess it is all in the way one asks the question. :-)

In Whitehorse when I asked you about the dog box with no dog, that one
behind the cab holding gear and Mark's coat .......... "if that was
where the new puppy would be riding home"?
You answered "NO NEW PUPPY!"
Guess next time one must specify "a puppy NEW to North Wapiti".

Well, not really 'NEW' kids but Mike Ellis is bringing 2 dogs up from Kim and Kelly Berg for me.
First one is Kluane, who was on lease to Kim and Kelly for the last year or so. The exciting news about Klu is that we had the twins breed her to Skor before shipping her back.
(Editor's note: This is a repeat breeding from which the Berg twins kept Swift)
It's rather a complicated story, but 2 winters ago the Twins whelped out a litter for us out of Grover and Spot. In exchange for their trouble, we gave them one of the puppies. Problem was, I gave them the WRONG puppy as far as I was concerned.
For 2 years I have kicked myself for letting Togo slip through my fingers - and constantly tried to weasel him away from Kim and Kelly.
For reasons I'm frankly not questioning, a few weeks back the Bergs offered to trade Togo to me for 'future considerations'. I, of course, jumped at the opportunity.
I spent a few days scared to open any emails from the Bergs - afraid they might back out of the deal, but Togo is on his way now - and, in fact, will be on my truck as of tomorrow. Wahoo!!! Anyone wanting to see pictures of Togo, can check out the
Kelim
website - And, yes - I agree, he is the SPITTING image of his Dad! :)
Karen
| | |
| --- | --- |
| Grover | Togo |
NorthWapiti's Togo At Kelim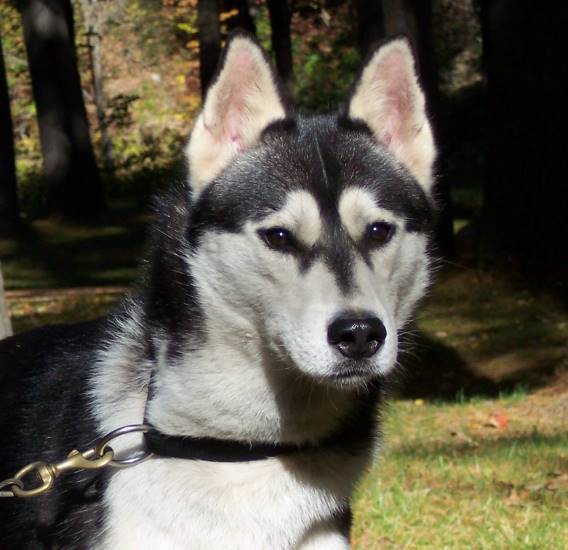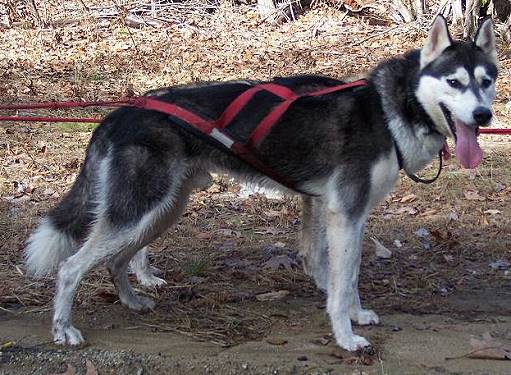 "TOGO" - Team Dog/Leader In Training
Togo is the puppy the Berg twins kept for raising the Grover x Spot litter (
The Serum Run Litter
) while we in Alaska during the winter 2005. Togo is a very handsome, tall, leggy boy who really looks like his dad
Grover
. He also has has a bit of his mom in him as he has her tail and the way she curls her rear to the side when she gets happy.
Togo was really proving himself during the 2006/7 season with the Bergs in New Hampshire. They described him as hard-working and quite serious. He even ran lead a few times. Another very promising Grover kid!

Editor's Note: FYI - one of the puppies Karen originally kept from that litter is Minto who she still describes as:
"Minto the Pinto - not my favorite yearling in terms of structure. However, the very first time I free ran her next to the 4 wheeler, I knew she was a special dog. She remains the fastest dog I have ever free run. I'm excited to see what she can translate that drive to be fast into when she really starts working in harness!"
I think that makes for yet another interesting reason to keep an eye on Togo's development...Fritz is another Serum Run puppy who lives at North Wapiti Kennels in Perryvale.