Ah, there is nothing like seeing 'eye to eye' with one's dogs - however, when it is LITERALLY and the dog is a 3 month old pup - maybe it isn't quite so good.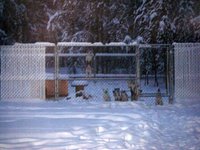 That's Grimmy hanging near the top of the 6 foot fence. She has been my favorite in the litter almost since birth.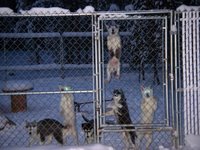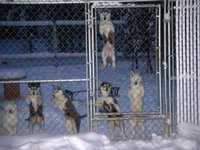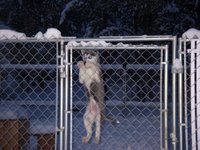 Now the deal is that no one gets fed until all puppy paws are on the ground, so we are hoping that Grimmy eventually figures out that the fastest way to get fed is to NOT climb.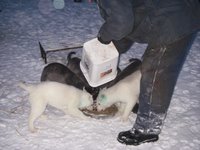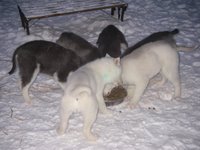 I guess I shouldn't mind too much - previous fence climbers in the yard included Sprite, Spider and Rocket. If Grimmy is aiming to follow in their pawprints, I'm very cool with that.
Karen