Kara is NOT in a good mood.
Seems she is feeling that her raffle is not going as well as she wished. So at her request (okay - DEMAND is a better word. She is sitting on the couch, glaring over the back at me) I am posting some pictures of the raffle items up for grabs.

Dave Totten print - Northern Lights, featuring Karen, Grover, Spud, Smiley, Gus and Chester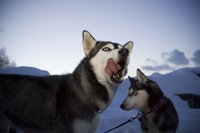 Print of Jr in Takotna in the '08 Iditarod. This item comes with Jr's 2008 official Iditarod dog tag.
HELP!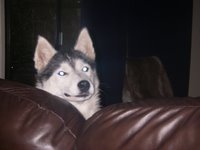 Karen