Spring is not my favorite time in the dog yard. Although thanks to the kennel being on sand and worked into a hillside we don't get mud like alot of kennels do at this time of year, things are still dirty and dinghy.
However out in the yard tonight there is a sparkling bright spot....
See it...
Let me move closer...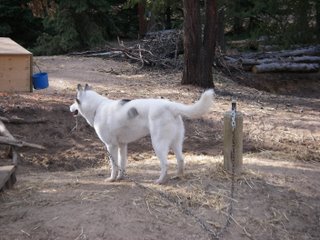 There we go!!
A freshly polished and shined Q!!
Isn't he handsome??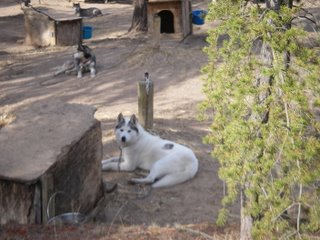 The reason for his sparkliness???
A dog show!
I had mostly entered him to give him some more experience with indoor shows, but he decided that if he was going get 'all dressed up' it was going to be for a reason! So, on Saturday under judge John Rowton Q took Winner's Male, Best of Winners and Best of Opposite (over a Special, none the less) for his first 3 points.
Mr. Rowton had some very nice comments about my big, spotted sled dog!
And of course, his Mom insisted on a picture of the occasion!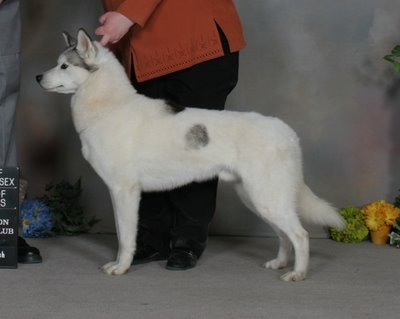 Although I already know they are amazing, I am always impressed by my canine friends and how tolerant and accepting they are of all the strange demands I put upon them.
They continue to be my heroes.

Love ya Q-Tip!!
Karen