The weather has been lovely lately and Mark has been working nights, so Kara, Cricket and I have been going for a short walk in the evenings before feeding time.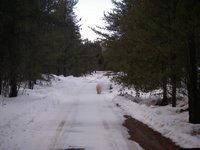 Cricket leading the way.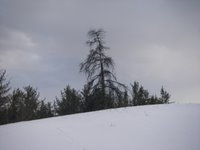 The scenery is lovely, with lots of white snow left...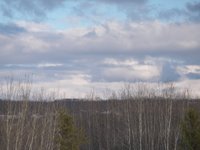 ...but bright sun and spring clouds!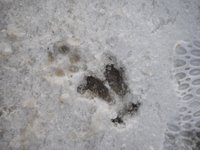 It's obvious that we are not the only critters walking the road!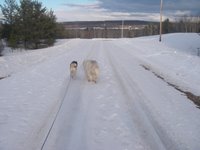 It is really such a treat to watch my companions enjoy their walk so much!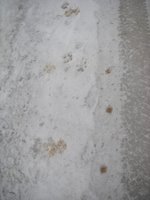 Wait - what are these odd little tracks???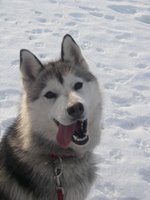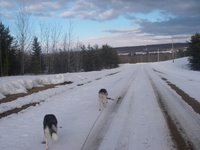 Cricket is off chasing a deer in this shot!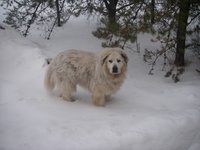 No luck!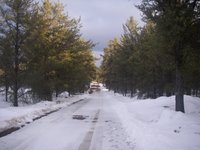 Our driveway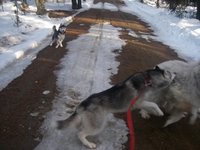 On the way home Utin and Cricket got roughousing and playing. Cricket got alittle carried away and Utin decided he needed to put her in place. What I love about this picture is the look on Kara's face in the background. She and Cricket have, for the most part, worked out their differences, but it is obvious from the photo that Kara still likes to see 'The Beast' put in her place.
Karen