Toni and I were running around on the ATVs the other day checking out trails and I took a couple pictures around the valley - and stopped to cut a big bunch of pussy willows to add that spring touch to the house!
I had actually forgotten to bring scissors, but did have a pair of dog nail clippers in the ATV that worked excellent!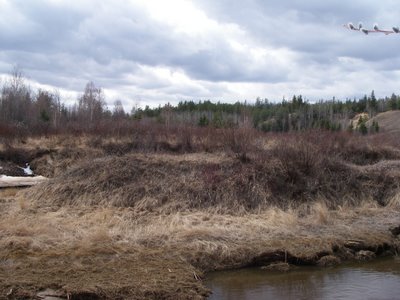 The Tawatinaw River Valley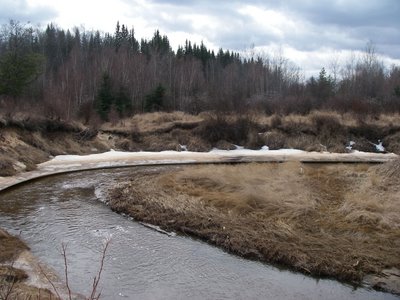 The River - it's still running high. We got the ATVs across, but it is still too deep for the dogs.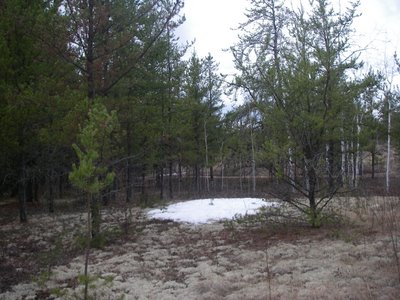 Only little bits of snow are left around now!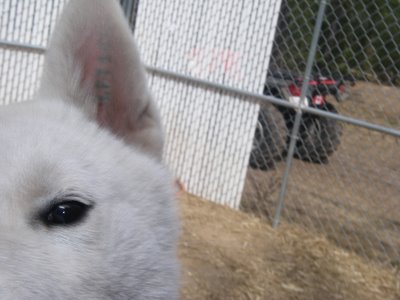 When we came back to the yard, we stopped at the puppy pen to play with the Toons. Astro is one SUPER COOL pup and I asked him to pose for a picture - this is what I got!
Then this...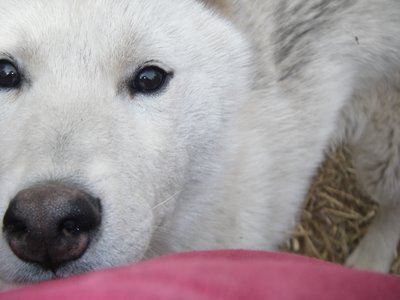 Then finally, his whole handsome head!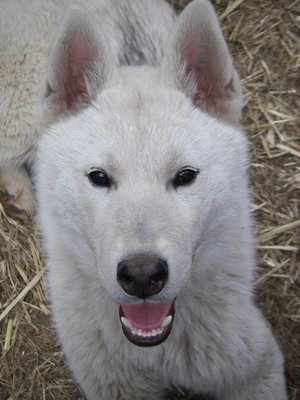 This is his adorable sister, Tramp.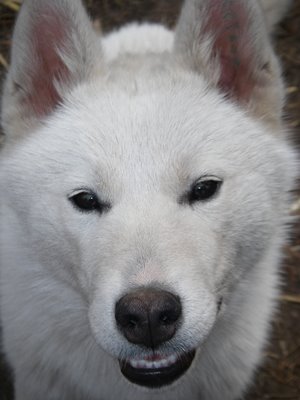 More Tramp!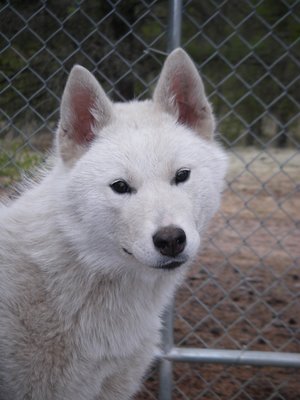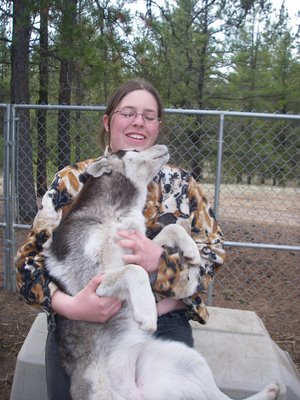 Grimmy and Toni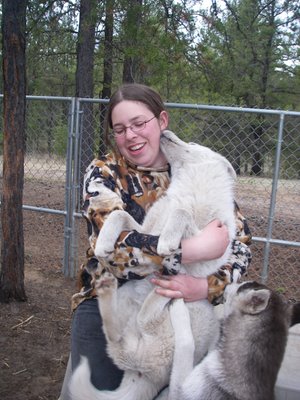 Tramp and Toni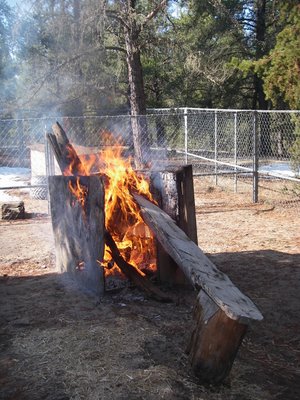 This shot was actually taken a few days ago. Mark is busy burning everything that was in the puppy pens last year. Hard to burn $200 dog houses (the puppy ones are extra big) but neccesary to make sure we completely kick that awful Parvo bug from the kennel.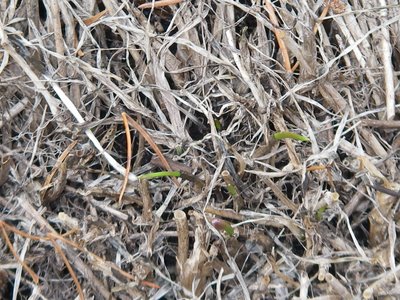 Yup, that is a bit of green! My chives are always the very first thing to come up in the spring. In past years they have actually pushed there way through the snow - tha isn't neccesary this year though!