So, with a TREMENDOUS amount of help from Heather Walls and Dan Rehak we have a new kennel logo.
This isn't a 'year to year' logo – we will still do some of those – but this is just a new overall, all purpose logo for the kennel. It was done by Canadian artist Shannon Robinson(www.shannonrobinsonart.com) and I just LOVE it (and am even thinking of getting a tattoo done of it – sorry Mom!).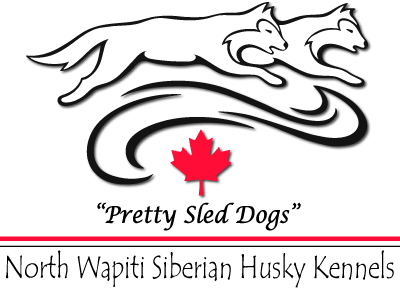 Thanks to Penny Blankenship the new logo is up and available on a variety of merchandise on the Café Press site!
http://www.cafepress.com/northwapiti/6651373
Karen