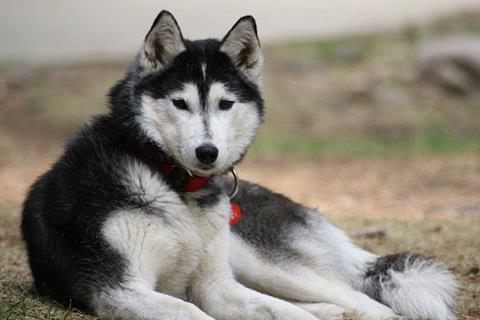 Ch. NorthWapiti's Valkyrie Kara
July 27, 1999 - April 1, 2011

The house seems empty, the Cloud is vacant, the DentaStixs are uneaten...we are all in mourning and will be for a long time.

Kara had been sick for a while - I hadn't mentioned it because it was just too painful - so I have had lots of time to prepare myself for the inevitable. It hasn't help much though.

I always maintained that Kara was the perfect Siberian - she was a dynamic lead dog, an excellent show dog, a great brood bitch, good with cats, and completely trustworthy off leash - PERFECT.
The records will show her as the first Siberian bitch to be a Champion showdog and an Iditarod finisher.
But in my heart, none of that really matters. She was my VERY best friend and the hole in my heart is huge. I miss her every moment.
My deep gratitude to all my family and friends that understand my pain and have allowed me to say goodbye and grieve as I needed to.
Karen
To live in the hearts we leave behind is not to die. -Thomas Campbell