Howdy Ho Everybodies!!!!!
We are on the road to Alaska!!! WOOOHOOOOOOOO!!!!
I would have blogged earlier, but in the rush to make sure we had everything and everybodies, and then packing the truck, and convincing KD that there was tasty foods in the house so she wouldn't try to run after the truck like she did the first time we tried to leave
sniff... I already miss my little pet, but she'll be fine under the wonderful care of Bait and Tic... errrm... ummmm... sigh.
Anyhooooooooo
First off I must introduce the amazing Sophia Dalidakis!
You may remember Sophia from the
Musher's adventures in the Land Down Under
(Australia), and the great things she and the Musher (and all of the Australian peoples, well not ALL of them, but the sledding peoples) did while she was over there.
Sophia and the Musher and some stompy horses
Sophia flew alllllll the way from Australia to help the Musher drive to Alaska! Isn't that neat!!!!!
When Sophia left Australia, it was 30º (Celsius), which equates to about 3,457º Fahrenheit here in the states. She was a bit unprepared for that initial... temperature variation.
To get her up to speed and acclimated to the cold, the Musher threw her on a sled
And she did very well, didn't run into anything or break anything!
So then we all got busy, busy, busy packing up the truck and gathering our things and making sure we had everything and it was all just a whirlwind of events and stuffs and things.
I made sure I brought along my mobile cloud
I would also like to point out that I don't have a cup holder for the many Timmy's and Starbucks stops... hello?
As usual, we stopped to let the Pretty Curly Tails out to stretch and eat.
By now I can just hear you all squee'ing and trying to guess as to who is making the trip with us, so without further ado, I present to you the "2014 Iditarod Alaska Pretty Curly Tails who went with us and may or may not be running the 2014 Iditarod because we won't know until the last minute who makes the cut or not but you'll at least know who is in Alaska with us" list.
In alphabetical order:
Astro

Boo

Crackle

Fletch

Kelly

Irving

Missy

Molly

Neo

Pop

Ryka

Scud

See

Skecher

Smartie

Snap

Squib

Tess

Todd

Tramp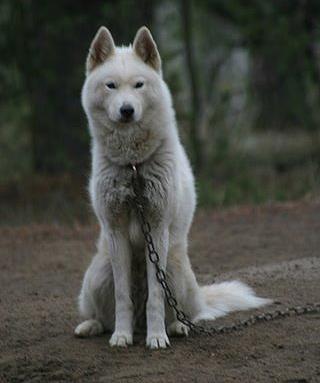 blah, blah, yammer, yammer, yammer

Turtle

Wifi

Wolvie
- Bet