Howdy ho everybodies!
Its your now nicely massaged non-crampy toe settling back into the daily routine non-roving Border Collie Bet here!
Here's a wrap up of everything that's happened on the Interwebs for those of you who aren't on the Facebooks and stuffs... and things.
The Musher went to Alaska a long time ago and trained for the Iditarod with the Pretty Curly Tails
Early February Alaska Training Run
Richard showed up and helped out. The Musher took pretty pictures.
Pretty Curly Tails in a pretty picture
The Musher's Iditarider LaRita Skipper shows off her North Wapiti pride from this Musher's eye view in the basket during the Iditarod Ceremonial Start.
The Team ran, they finished, they lollygagged in Alaska waiting on the drop bags stuffs... and things.
They finally got their stuffs and things and headed home, making a quick stop in White Horse to visit with Gwen Ross who owns North Wapiti's Electra.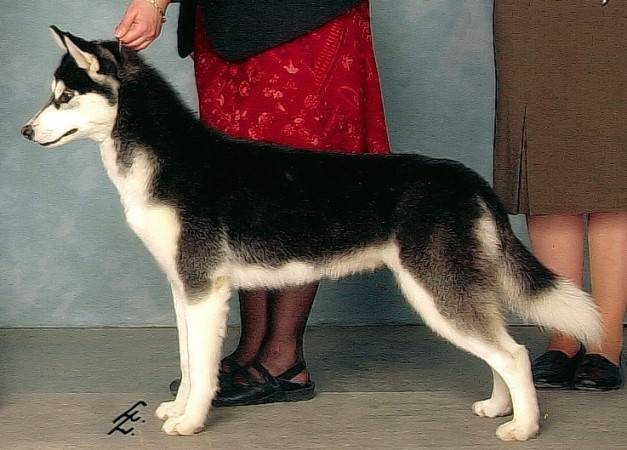 Ellie
This gave Crunchie a chance to visit his kids, tell them all about his Iditarod adventures, and remind them to brush their teeth and clean their rooms.
Remember, you come from stud muffin genes, so act aloof and the chicks will flock to you
Despite the lack of tracking devices, I had some of my operatives watching for them and reporting back to me when they crossed into Canada.
During the way home, they had to dump some of the dog goodies because it was very warm (and when I say "warm" that means warm to the Musher, and "I'll need my coat, some booties and perhaps a fashionable matching scarf" for me).
Here woodland creatures, have some snacks!
The Pretty Curly Tails were like
Um, seriously? That was our lunch!!!
Then in the middle of the nighty night, Team North Wapiti arrived home on April 3, 2012 and everyone danced with happiness.
Now everyone is trying to get back into the swing of things.
The Musher is taking the Pretty Curly Tails out for training runs
There are three Tramplings on this run, and yes, that's Crunchie up toward the front. He may be officially retired, but he has some training duties to perform to make sure the rest of the young Pretty Curly Tails know what to do. Yes, there were plenty of questions coming from the Tramplings, who still won't shut up.
Speaking of won't shut up, Tramp is back in the dog yard blabbering and going on and bigger than a house. The Cramplings are due around the 27th of April. We may also have some Boo puppies around the 5th of May. I'll have plenty of pups to herd this spring, which is very exciting! I love puppies.
Here is Scud being one very happy Pretty Curly Tail during a run.
Now you may be asking yourself: self... what is Richard doing while all of this is going on?
Richard has THE MOST IMPORTANT job at North Wapiti right now. After the marathon typing sessions of bringing the Iditarod to all of you as it happened... or sorta as it happened, I was nearly crippled by excruciating crampy toeitis, so he's been very hard at work getting out all of the kinks and knots in my poor feety feets.
The patented British Toe Shiatsu massage
On a side note, I do want to thank the Musher for barbecuing me a burger last night. It was very VERY tasty... would have been tastier like this:
... but very tasty nonetheless... but you do know that I need to get my nutrients and vitamins from my Eagle Pack kibble... Eagle Pack, official sponsor of the North Wapiti Pretty Sled dogs!
And no, I totally have no marketing shame at all.
- Bet