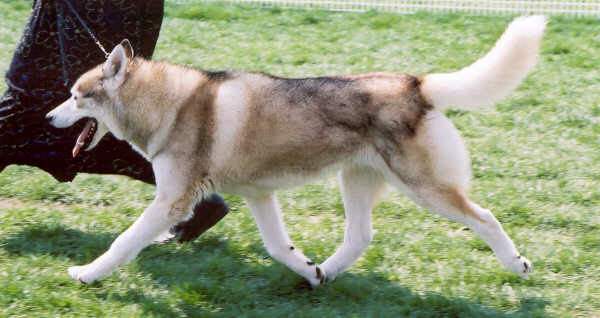 Ch. Kainai's Anchorman - 'Mannie'
January 27, 1996 - May 7, 2011
When I purchased Mannie from Vivian Delude I told her I was going to turn him into the first Canadian Champion to finish the Iditarod. Seeing his show career was barely started and he wasn't even harness broken, that seemed like a big promise - but that is exactly what he became.
Some of the most memorable moments in my show career occurred with Mannie on the end of my leash. He was a true showman and loved to strut his stuff. He knew when crowds were clapping for him and always got more animated and showy.
In harness he was a trooper - an old school, tough sled dog. Maybe not the fastest boy on 4 legs, but he always got the job done.
I'll miss that big old smile and those beautiful sable colored ears!!
Goodbye Mr. Man.