Champion NorthWapiti's Crunchie
DOB - June 6, 2001
Sire - NorthWapiti's Super Grover
Dam - Northomes Visa
Nicknames - Crunch, THE Crunch
Part of the Chocolate Bar litter - littermate to Snickers (deceased), Skor and KitKat. Contrary to popular belief Crunch is not named after the Nestle Crunch bar but a Canadian chocolate bar that is sponge toffee cover in chocolate - a
Crunchie
.
Crunchie is a finisher of practically every race I've run since 2003. He is the Iron Horse of my team. As solid and sound as they come. He has never dropped from a race.
There is no doubt, everyone that has been to our kennel can see it - he is my favorite dog in our dog yard. I respect and appreciate him as a working animal and he speaks to my soul as a friend. I adore this dog!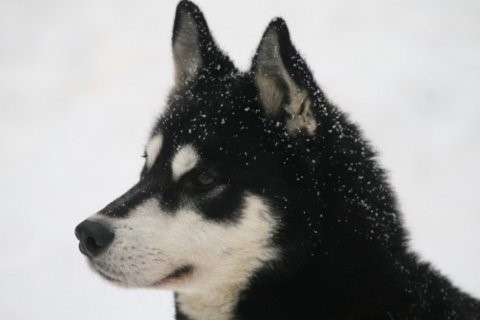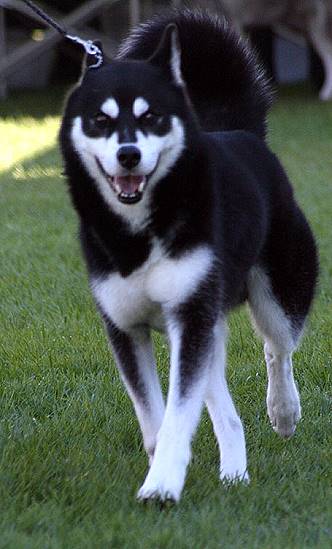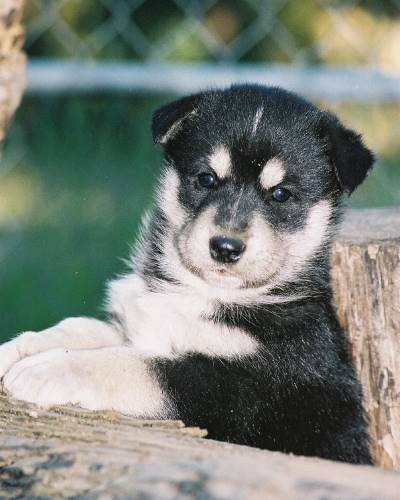 Crunchie is, as always, sponsored by Dana and Judy Kevelder!