Ch. NorthWapiti's Dasher
DOB - December 21, 2001
Sire - NorthWapiti's Butch Cassidy SD
Dam - Ch.NorthWapiti's Valkyrie Kara
Nickname - 'DasherDog' or 'D-Dog'
There isn't much this gal hasn't finished.
Dasher simply does not get the credit she deserves. I rave about up and coming leaders and past leaders - but the reality is that for the last 5 years or so Dasher has always been there. She does it all - storms, crowds, leader training, crack 'Gee/Haw' leader, sets a good pace, etc, etc. - and always with a smile on her face. She is a fun loving, happy go lucky gal.
She should be on a pedestal, but knowing Dasher, she blush and say 'AW SHUCKS' then bounce off to do something else.
So, although I may not carry on about her - make no mistake I owe her alot and she is a key, key dog here in the kennel!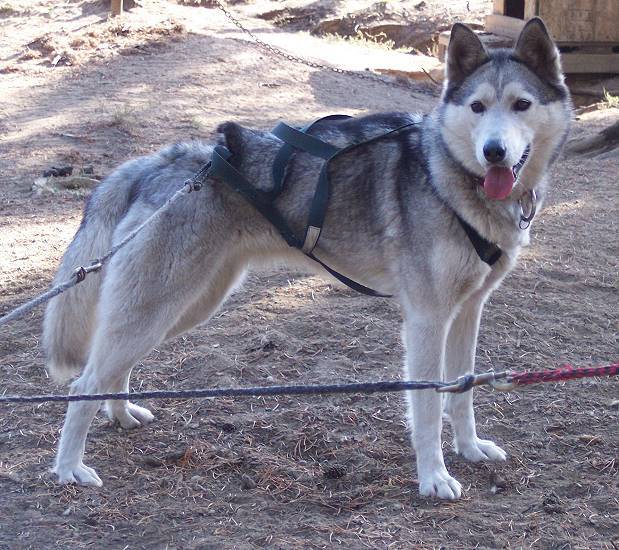 Dasher has a loyal long term sponsor in the folks from the FABULOUS
Save Our Siberians - Siberspace Rescue Fund (SOS-SRF)