NorthWapiti's Grit
DOB - June 24, 2007
Dam - Chlout's Hilda of NorthWapiti
Sire - NorthWapiti's Detonator (Nate)
Nickname - Grituitous (no, again, no clue how that came to be)
Grit is 'grit' as in 'grits and gravy' - although he prefers to think of himself as 'grit' as in tough! He's a little man with a bit attitude, so I try not to burst his bubble too often!
Grit has a number of strange 'quirks' in the dog yard - like not liking his head being petted and not liking to be led places, but in harness just puts his head down and goes. Honestly, the quirks in the yard just make him interesting!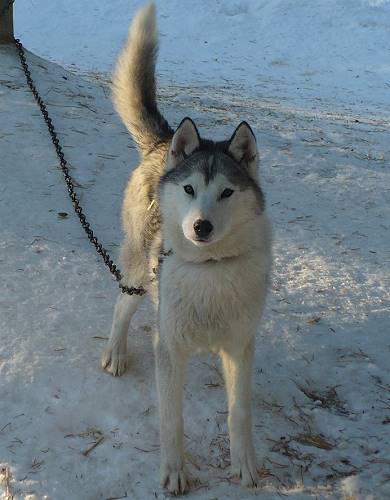 Grit is available for sponsorship!!