NorthWapiti's Sesequon
DOB - May 11, 2007
Sire - NorthWapiti's Skor
Dam - NorthWapiti's Kluane
See is out of our 'Cree' litter, named by a native friend. She is named for a prized medicine rattle in Cree culture. It is a symbol of power and strength. She is littermate to Meg, Utin and Sukih (Cree).
I have a whole bunch of piebalds on the team this winter. The trick to telling See apart from the very close looking Bingo and Bang is all in the ears - one of hers is not completely trimmed in dark grey, giving her the appearance of having 2 different colored ears! It's very cute!
This is the cream of the two year olds in our yard. She is definitely Alaska bound this winter.
I've written other blogs talking about See's rocky start as a sled dog and her subsequent rise to being a young superstar so I won't recap that here but it makes me smile to see how far she has come in a year and a half!
A very special dog!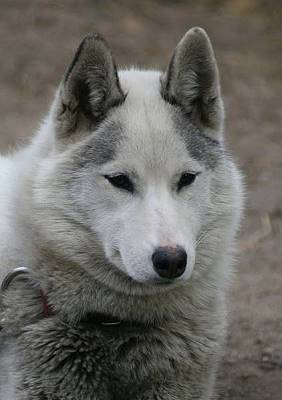 See is sponsored by our good friend, Marlene Daniels of Belgrade, MT