Chlout's Herman of NorthWapiti
DOB - August 28, 2001
Sire - Alaskan's Raven of Anadyr
Dam - Alaskan's Baleen of Anadyr
Nickname - The Hermanator
Littermate to Hector and Hilda.
Finisher of everything I've done since 2003!
Herman is the most consistent and dependable sled dog we own. His head is always down and his tugline always tight. He also expects the same from his teammates and gets annoyed whenever anyone near slacks off for even a second.
He has steadfastly refused to become a lead dog though. I can't even get the team out of the yard with him in lead! But that is fine, he is a serious asset to the team despite that!
A great, great sled dog!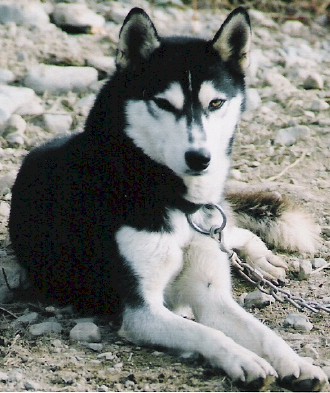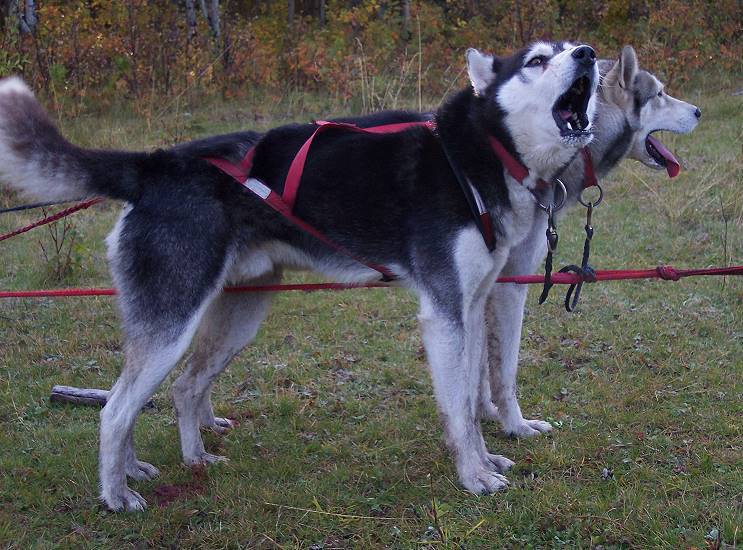 This year, as always, Herman is sponsored by Alice and Travis Fitzgerald of CT!