Kelim's Running For NorthWapiti
DOB - May 24, 2004
Sire - NorthWapiti's Lincoln at Kelim SD, CGC
Dam - Rusty Polar's Diamond
Nickname - Runs (I know, a HORRIBLE nickname)
Runner is a finisher of Goose Bay and Don Bowers 200. He was also on my 2008 Iditarod team!
Our good friends Kim and Kelly Berg of Kelim Siberians asked me to look at some puppy pictures back in 2004 and help them pick out a pup for them to keep. I kept telling them to 'keep the boy', but they insisted on a girl. Never one to pass up an opportunity I asked if I could have the boy. They agreed. Over the years I have (very good naturedly)said "I told you so!!" numerous times.
Runner is a hard working and dedicated sled dog. A fine leader too. He is also one of the very best eaters in our yard - an admirable trait for a long distance sled dog.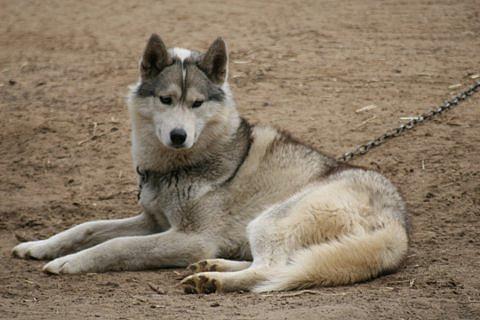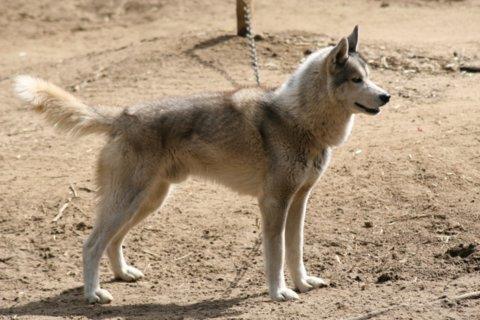 Runner is sponsored by Maureen Zavodjancik of Columbia, CT