Howdy Ho everybodies!!!
Exciting things and stuffs to update you on, so let's stop the chit chat and lets GO!
First of all, when we last left you hanging, the Musher and Pretty Curly Tails were in Galena and we were waiting for them to leave... and waiting and waiting and waiting. While I hate waiting (and apparently so do a lot of you) I don't mind it as much knowing that the Musher is taking good care of the Pretty Curly Tails, and they will only leave when the PCTs are ready to leave. Because the Musher loves her PCTs!
Anyhoo, they finally pulled the hook at 16:18 Alaska time (that's 4:18pm) but with only 14 Pretty Curly Tails!
Apparently Charge was "not having a good race"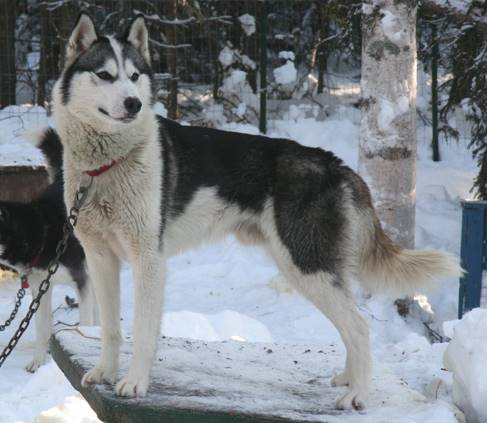 Charge! Um... can I go home?
Richard's interpretation of "not having a good race" is:
He's distracted by other things
.
So, Charge will be transported and bailed out of jail.
Here is the current Pretty Curly Tail team:
See
Bang
Smartie
Jinx
Tess
Boo
Wifi
Rocky
Wolvie
Roscoe
Astro
Turtle
Q
Crunchie
Meanwhile, the team heads over to Nutalo (not to be confused by the tasty hazelnut spread), and arrived there this morning just after midnight at 00:12.
While in Nulato, the Musher enjoyed her special Skookum packed snack bag!
After a 7.5 hour rest and massage session, the 14 PCTs and Musher head out at 7:29 (am) and headed to Kaltag, and guess what!!!! GUESS!!! NOOO You have to guess!!!!
Fine, be that way... I'll tell you... they arrived at Kaltag at 13:00 (1pm)!!!! WHOOT!
While there, the Musher will be snacking on her special goodies packed with loving care from Julianne Campagna and Marlene Phillips!!! Thank you Julianne!!! Thank you Marlene!!!!
That means that the team is here:
This also means that the next check point is Unalakleet, which is pronounced: The Pizza Checkpoint.
For those of you new to the North Wapiti fan club, Unalakleet happens to be the place where the WORLD'S BEST PIZZA is made by
Peace On Earth Pizza
... or so the Musher claims. Before I get into just how the Musher loves their pizza, I'm announcing that we're taking donations to buy her a pizza! We can't have it delivered (that's helping out and we can't do that), but we can pay for it, and we've been paying for her pizza since we found out that we could pay for her pizza... but it hasn't always worked out (more on that later).
If you want to donate toward the pizza fund, just click on the paypal button below. Whatever is left over, the Musher will use for post-race latte guzzling, or gas to get home. We will make sure to post everyone's name on the blog to show her just how many people donated to her Peace on Earth Pizza addiction.
If you want to donate, but don't have a paypal account, then contact Heather Minion at:
Musher Minions
(help4northwapiti@gmail.com)
Ok, now here's how much the Musher loves that pizza. She mentions it ALL THE TIME. Frankly, we think the only reason she runs the Iditarod is to get to the pizza... and she sorta admits to that as well.
The reason I'm putting these links up after the donation button is because you will get sucked into the blog posts and not come back for weeks.
Here is the
2000 Iditarod Pizza Report
Here is the 2001 Iditarod Pizza Report
Here is the entire 2004 Iditarod Race in one blog post that mentions the pizza eventually
Here is the 2005 Iditarod Pizza Report
Here is the 2008 Iditarod Pizza Report
Here is the what happened to the 2008 Iditarod Pizza
Ok, I fully expect none of you to make it back to the blog tonight because you're too busy reading links, but here is the
Kaltag to Pizza Checkpoint description
.
If you do make it back, here is a complimentary cute Crunchie picture from McGrath:
I'm too sexy for my harness
Ok, there's a lot more stuffs and things and junk on the "Meanwhile back in..." post coming up... if you make it over there and aren't stuck reading the entire blog from the beginning... don't hurt yourself and don't forget to eat.
- Bet